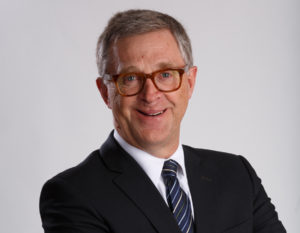 Geoff Plant
Key Note Speaker
Geoff Plant provides public law and policy advice and representation, and also works as a mediator and arbitrator in public and private law disputes.  He was the Attorney General of British Columbia and Minister Responsible for Treaty Negotiations from 2001 to 2005. In 2012 Mr. Plant was named one of Canada's most influential lawyers by Canadian Lawyer Magazine
Mr. Plant was first elected to the British Columbia Legislature in 1996 and from 1996 to 2001 was Opposition Justice Critic, as well as serving on a number of legislative and caucus committees. As Attorney General, Mr. Plant was the Chair of the Legislative Review Committee, the Minister responsible for the creation and oversight of the Citizens' Assembly on Electoral Reform, and the Minister responsible for the negotiation of the New Relationship, the first-ever political accord between the Government of British Columbia and the province's three aboriginal political organizations.
Please click here for more information.
The Honourable Wally Oppal
Wally is an experienced counsel and strategic advisor. His practice focuses on alternative and traditional dispute resolution as well as Aboriginal law.  After graduation from the University of British Columbia Law School, Wally went into private practice for a number of years. During this time he was appointed as a Special Prosecutor on many high profile criminal and commercial cases.
In 2005, he was appointed as Attorney General of British Columbia and served as Minister Responsible for Multiculturalism until 2009. Wally was involved in many significant reforms of the justice system, including the establishment of Canada's first community court to deal with chronic offenders, developing new Rules of Court in order to promote quicker resolution of disputes and developing new initiatives in dealing with violence against women.
A lifetime resident of British Columbia, Wally has dedicated his entire working life to the pursuit of social justice and community safety. His landmark report on policing in British Columbia led to many policing reforms after its publication in 1994. Wally's service to the public of this province, most recently as Commissioner of the Missing Women Commission of Inquiry, is of special significance.
Gordon Sloan
Gordon Sloan is a mediator engaged in general mediation practice and dispute resolution training. His degrees are in Religion and Law. Before restricting his law practice to mediation in 1988, he concentrated in civil and commercial litigation.
Mr. Sloan mediates myriad disputes. He intentionally maintains a general mediation practice, from bilateral disputes in litigation to complex multi-party matters including land use and resource mediations, intergovernmental and interagency disputes, consumer/regulatory mediations, and national and state/provincial forums.
Mr Sloan is an accomplished dispute resolution lecturer and trainer to a wide audience. Through his partnership, ADR Education, he has conducted hundreds of training programs and workshops in negotiation, conflict resolution, mediation, consensus building, conciliation, problem solving and advanced mediation techniques.
Diane Tucker
Diane E. Tucker is a newcomer to ADR in the Lower Mainland, although she gained significant experience as an arbitrator in San Francisco for the Better Business Bureau and the State Bar of California, and as a mediator for the Superior Court of San Francisco. In addition to offering arbitration and mediation services in the Vancouver area, Diane is a Certified Information Privacy Professional/Canada and sole proprietor of DET et al., a consulting business providing privacy services. Diane's background further includes positions as in-house counsel in the electronic entertainment, enterprise software and food industries as well as adjunct faculty teaching law, paralegal and business students.
Sally Campbell
Sally Campbell is a working mediator with a law background who has been facilitating "difficult conversations" with groups of all sizes since 1985. Sally has experience in many diverse cultural contexts, and is currently involved in academic settings working with faculty and administrative leadership, designing and implementing approaches to help them engage productively with conflict in their respective environments. She lives on Hornby Island, BC.
​
Karen F. Nordlinger Q.C.
Karen is an arbitrator and mediator and has been engaged in the practice of family law since 1975, and as a neutral in labour arbitration since 1995. Karen has extensive experience in complex property division and disputes about support, custody and access. She is a former Bencher and Treasurer (President) of the Law Society of British Columbia. Karen is a fellow of the American College of Trial Lawyers and a member of the Canadian Bar Association's Family Law Section.
Steve Hamilton
Steve Hamilton is a partner in the firm and supervises our Strata Property and Commercial Litigation practices. He has practised law in the Vancouver area since 1992. Over the years, he has provided legal assistance to thousands of clients from all walks of life. As a trial lawyer, he has had the privilege of helping clients resolve legal disputes in the British Columbia Supreme Court, Court of Appeal, and the Supreme Court of Canada. He looks to provide practical and cost-effective advice for his clients in all matters.
His preferred area of practice is Strata Property Law which includes disputes involving bylaw enforcement, governance disputes, negligent construction, and strata fee collections.  He has served on various advisory committees providing input and feedback with respect to legislative developments in the strata property field.
Mr. Hamilton is a lecturer for Continuing Legal Education of British Columbia. He is also a member of the Editorial Board and contributing author for the British Columbia Strata Property Practice Manual. This is a publication by the Continuing Legal Education Society of British Columbia and is the recipient of the Award for Professional Excellence in the "Best Publications" category announced in May 2009 by the Association for Continuing Legal Education (ACLEA).
Mr. Hamilton is a contributing author and lecturer for the Condominium Homeowners Association, and he also writes articles relating to strata property law and related matters for other publications.
Mr. Hamilton is an instructor for the British Columbia Real Estate Association in courses directed to Strata Property Law.
BSc, University of British Columbia, 1988
LLB, University of British Columbia, 1991
Member, Law Society of British Columbia
Member, Canadian Bar Association including sub-section membership in Civil Litigation
Member, Vancouver Bar Association
Member, Trial Lawyers Association of British Columbia
Member, Condominium Homeowners Association
​
Garth Cambrey, B. Comm., C.Arb., RI
Garth Cambrey has been involved in the real estate industry since 1984 after graduating from the University of British Columbia with a Bachelor of Commerce degree in the Urban Land Economics option and has received the Chartered Arbitrator designation from the ADR Institute of Canada. After receiving his Bachelor of Commerce degree, Mr. Cambrey worked in the area of finance as a mortgage broker until 1986 when he joined a large property management firm in Vancouver.
In 1992, Mr. Cambrey founded a property management firm specializing in the management of Strata Corporations in the Greater Vancouver area, and served as a Director and President of the company until September 2011 when he sold the firm. At the time of sale, the company managed approximately 125 Strata Corporations. He now serves as President and managing broker of Cambrey Consulting Ltd. providing Arbitration, Mediation and Consulting Services to Strata Corporations, owners and others in the strata property community.
JJ McIntyre
JJ (John Joseph) McIntyre obtained his science and law degrees from the University of Saskatchewan. He was called to the Bar of British Columbia in 1981 and to that of the Yukon in 2011. He spent his first three years of practice prosecuting criminal cases with the Crown Counsel Office of the British Columbia Ministry of Attorney General (now called the Ministry of Justice), based in Vancouver. In 1984, he joined Alexander Holburn Beaudin & Lang, concentrating on criminal and civil litigation including insurance, transportation and environmental cases. He was a partner at Alexander Holburn Beaudin & Lang from 1989 until his departure in 1997 when he started his own firm focusing on barristers' work.
Beginning in 2002, JJ ceased acting as counsel in transportation related matters in order to act as an impartial arbitrator or mediator in such disputes. He has arbitrated complex international and domestic commercial disputes as the sole arbitrator and as the chaired three-person panels. In 2012 he was admitted as a Fellow of the Chartered Institute of Arbitrators and appointed to the Domestic Arbitrators Panel of the British Columbia International Commercial Arbitration Centre. He is an arbitrating member of the Vancouver Maritime Arbitration Association, the International Chamber of Commerce (ICC) Canada and the Canadian Transportation Agency.
JJ has conducted numerous jury and non-jury trials and has appeared at all levels of Court in British Columbia and in the Federal Court Trial Division. He has frequently been retained as ad hoc Crown Counsel to prosecute serious criminal offences. As defence counsel he has defended criminal, environmental and Worker's Compensation Act offences and clients before their professional associations and regulatory bodies.
He has served on the Canadian Bar Association (CBA) Finance & Planning Directorate (1990-1991) and chaired numerous committees at the national and provincial levels of the CBA, including the British Columbia Civil Liberties Section (1984-1986), the National Civil Liberties Section (1989-1990), and the National Sections Council (1990-1991). He was a director of the B.C. Civil Liberties Association from 1983 to 2008. He has lectured on criminal law and trial advocacy at the British Columbia Law Society's Professional Legal Training Course and on trial advocacy and administrative law at Continuing Legal Education Society courses. He has authored articles and presented seminars to industry on the law relating to environmental concerns.
Shannon Salter
Shannon Salter is the Chair of the Civil Resolution Tribunal. Ms. Salter grounds her leadership of the Civil Resolution Tribunal in her longstanding commitment to access to justice, particularly in the context of administrative tribunals.
An active provider of pro bono legal advice and representation through her career, Ms. Salter is also adjunct professor of administrative law at the UBC Faculty of Law, a commissioner of the Financial Institutions Commission and vice president of the British Columbia Council of Administrative Tribunals.  Ms. Salter has also served as a vice chair of the Workers' Compensation Appeal Tribunal, a litigation lawyer at a large Vancouver law firm, a board member of the College of Registered Nurses of British Columbia, and a judicial law clerk with the British Columbia Supreme Court.  Ms. Salter earned her BA (2001) and LLB (2005) from the University of British Columbia, and her LLM from the University of Toronto (2011).
Paul Duchaine , CIP, CRM
Paul has over 35 years of claims expertise on a national and international level working for insurance companies and brokers in Montreal and Vancouver; first as an adjuster, later as an examiner, supervisor, departmental manager and, eventually, as a Vice President Claims. He has hands-on experience with property, casualty, ocean marine and automobile losses from coast to coast. Paul is fluent in both official languages.
Paul joined BFL in 2001 and is licensed as a level II General Agent in both Alberta and British Columbia; he is a Chartered Insurance Professional and Canadian Risk Manager. He has extensive claims management and administrative skills, is an excellent negotiator with solid mediation and conflict resolution talents. He is service oriented with a focus on clients' specific and individual needs.
Barb Cornish
Ms. Cornish is a Partner at Singleton Urquhart, specializing in commercial, property and workplace disputes, and a Judicial Justice of the Peace for the Provincial Court of British Columbia.
During her career, Ms. Cornish has appeared at all levels of court, including the Supreme Court of Canada, and a wide variety of statutory and appellate tribunals.
Ms. Cornish is actively involved in both adjudication and mediation on behalf of her own clients, and as an arbitrator/mediator retained by others. In 2011 to 2013, she was named in both the Canadian and International Who's Who of Commercial Mediation, and is a Distinguished Fellow of the International Academy of Mediators. From 2011 to 2014, she was included in Best Lawyers in Canada in the practice area of ADR and, in 2014, was named Mediation Lawyer of the Year by The Lawyer Monthly publication.
Ms. Cornish has a broad range of commercial, mediation, and arbitration experience including:
Insurers and claimants in bodily injury, errors and omissions and property claims.
Insurers, property owners, lessees, design professionals and others involved in construction, property and commercial leasing disputes; and
Employers, contractors, and employees involved in employment, WCB, OHS, privacy and discrimination disputes.
Ms. Cornish is also an adjunct professor at UBC, the supervising lawyer of the BC Human Rights Clinic, and a frequent lecturer on topics related to ADR.