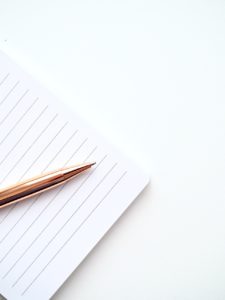 Keynote Speech – Geoff Plant
Geoff Plant provides public law and policy advice and representation, and also works as a mediator and arbitrator in public and private law disputes. He was the Attorney General of British Columbia and Minister Responsible for Treaty Negotiations from 2001 to 2005. In 2012 Mr. Plant was named one of Canada's most influential lawyers by Canadian Lawyer Magazine.
The Brain & Conflict Panel – Peter Austin, Shannon Salter, Sherry MacLennan & Kari Boyle
ODR Presentation presentation by Jean Greatbatch
Jean is an organizational culture consultant, mediator and executive adviser with over 30 years experience in assisting organizations become more collaborative. She is a coach, mediator, investigator, arbitrator, and policy adviser. Over the past decade, she has worked with colleges, universities, crown corporations, health care, federal and provincial government departments, transportation, libraries, police forces, community care agencies, national unions and innovative corporations in B.C., Alberta and the Yukon.
A Metaphor for Process – Sally Campbell
Sally Campbell is a working mediator with a law background who has been facilitating "difficult conversations" with groups of all sizes since 1985.  Sally has experience in many diverse cultural contexts, and is currently involved in academic settings working with faculty and administrative leadership, designing and implementing approaches to help them engage productively with conflict in their respective environments.
We may not call it mediation but when managers bring together differing personal views or requests, clarify differing assumptions or shed light on what's important to an employee or colleague, they're likely practicing many skills of meditation.
Finding Better Ways to Reconcile Differences in Agriculture – Michelle Corfield
Dr. Michelle Corfield is a successful independent consultant specializing in process design, facilitation, and research, organizational and business development. She is dedicated to sustainable economic development for First Nations using a balanced, holistic model for governance and profitability. Dr. Corfield is a successful entrepreneur of a family-run commercial dive-harvest company.
Environmental Public Mediation – Kathy Porter
Kathy began mediating in 1998 primarily in multi-stakeholder disputes. She has worked extensively in the resource sector (mining, oil & gas, and fisheries), health and social services and in labour management disputes. Her work in public consultation, led her to combine her facilitation expertise in group dynamics and decision processes with her experience as a mediator.
Opportunities for Mediators and Arbitrators in Natural Resource Disputes – Angela Stradel
Angela Stadel is a policy analyst and mediator, based in Vancouver, British Columbia Canada and specializing in governance, engagement and strategic planning for land, marine and resource management issues. Angela brings a rich experience working with various levels of government, Aboriginal organizations, industry and non-government organizations designing and facilitating collaboration processes to address complex and enduring issues.
Finding Better Ways to Reconcile Differences with Agriculture and Natural Resource Project Proposals – Bob Springer
Having spent the last 30 years as a Professional Agrologist, helping agricultural producers find solutions to their management, environmental and production challenges, I've recently found a new passion: helping people find creative solutions to their conflicts by building understanding through constructive communication, mediation, relationship building, conflict & communication coaching, group facilitation and multi-stakeholder consultation.
Finding Better Ways to Reconcile Differences in Agriculture and Natural Resource Development Projects – Past, Present & Future – Kent Woodruff
Kent specializes in Med/Arb and Arb/Med for the resolution of commercial disputes. The hybrids are especially useful when the dispute is comprised of many individual issues (for instance extras in construction) wherein one or more issues can be split off from the main dispute and then Mediated or reserved for Arbitration or even litigation.
Mediation & Coaching – Two Worlds - Brenda Hooper
Mediation & Coaching-Weaving the Two Worlds - Brenda Hooper
After receiving her certification in Conflict Resolution from the Justice Institute of B.C. Brenda started her mediation career as a panel mediator for the Insurance Dispute Resolution Services of British Columbia.