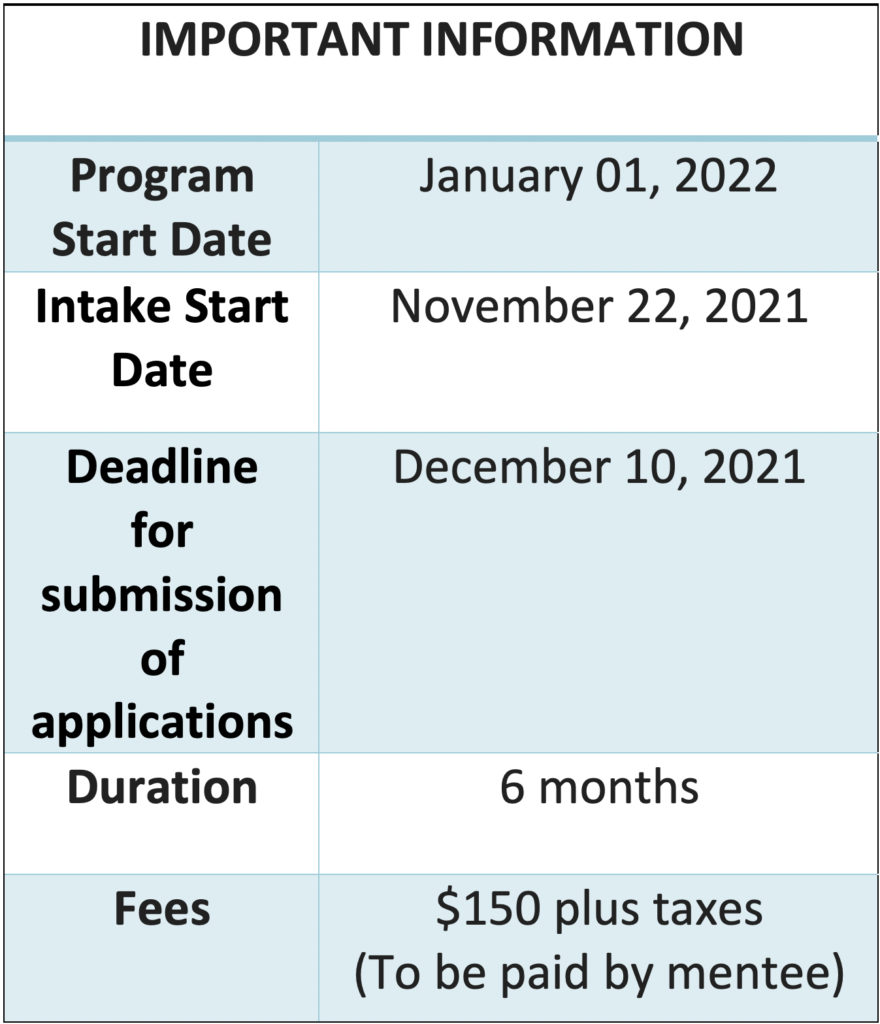 About the Program
In pursuit of enhancing opportunities for the ADR community, ADRBC is pleased to introduce its newly-developed mentorship program. This new pathway to experience will help new practitioners develop their skills and knowledge, while providing a way for experienced practitioners to give back by helping train new members of the community.  The importance of Alternative Dispute Resolution as a means of conflict resolution has grown tremendously in recent years and will continue to do so in the future.  As a means of supporting this growth, the Mentorship Program will serve to foster and develop practitioner skills and experience among B.C.'s growing Alternate Dispute Resolution industry.
The Mentorship program is 6-months in duration and will be offered under two streams – General Mentorship Program and Workplace Mediation Mentorship Program.
The General Mentorship Program offers flexibility to the Mentor and the Mentee to decide, in coordination with ADRBC, which activities will be included in the program. For instance, the program can consist of activities such as "best practices interviews", "practical assistance", "note-taker and debrief" etc.
The Workplace Mediation Mentorship Program will pair mentees with mentors who are working exclusively in workplace mediation disputes. Learners who wish to pursue this stream will gain skills in resolving workplace disputes and related processes.
Benefits
This program offers great benefits in terms of opportunity for new practitioners/mentees to tap into the knowledge, skills, and experience of senior and more experienced practitioners/mentors. At the same time, it offers meaningful professional development hours (CEE or Continuing Education and Engagement points) to the more experienced practitioners/mentors. Overall, all participants benefit from the mentorship experience, which in turn will foster a stronger and more connected ADR community.
The Process
The first session of the Mentorship Program will launch in January 2022, and intake will commence from November 22, 2021.
To apply for the Mentorship program complete and submit the Application Package including:
Mentor/Mentee Information form
Mentorship program registration fees
Submission of Mentorship Agreement: On receiving a completed Application Package, ADRBC will match a suitable mentor with a mentee and draft a Mentorship Agreement outlining the obligations of both parties, to be signed by both the mentor and mentee and submitted to ADRBC.
Submission of Mentorship Activity Plan (MAP): After execution of the Mentorship Agreement, the participants will submit to ADRBC their joint Mentorship Activity Plan consisting of areas and activities expected to be focused upon during the term of the mentorship.
At the end of the Mentorship Program, the mentor and mentee will submit a final report to ADRBC certifying completion of their obligations under the Mentorship Agreement and the MAP.
Desired qualifications and skills of Mentors
Be at least a C-Med or C-Arb with minimum 5 years of experience
Be a member in good standing with ADRBC
Previous mentorship experience is preferable
Be approachable and accessible
Ability to listen actively and build trust
Ability to provide honest and corrective feedback
Desired qualifications and skills of Mentees
Be a member in good standing with ADRBC
Currently working on upgrading ADR designation
Possess drive to strengthen capabilities and advance their career
Willingness to participate
Ability to listen actively and build trust
Ability to show initiative and follow through