Smartsettle ONE is a negotiation support tool utilizing visual blind bidding for two party, single issue cases. This course is relevant for any person who is interested in online negotiation technology.
Agenda:
Good Negotiating Practices
Single Negotiating Framework
Visual Blind Bidding
Reward Early Effort
Automatic Deal-Closer
Expert Neutral Deal-Closer
eNegotiation Challenge and Debrief
Presenter: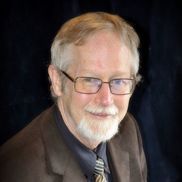 Ernest Thiessen
Dr. Ernest Thiessen is a top level Certified Smartsettle Facilitator. Dr.Thiessen is also the Founder and President of Smartsettle (iCan Systems Inc). He has led iCan's development team since 1993 in to create the world's first comprehensive negotiation system. The Smartsettle eNegotiation system is based on research that Ernest directed at Cornell University, where he received a PhD in Civil Engineering with a specialty in Water Resources Systems Planning and Analysis.