This workshop will provide an overview of the Canadian International Dispute Resolution Centre ("CIIDRC"). The CIIDRC is a division of the British Columbia International Commercial Arbitration Centre ("BCICAC") that helps users efficiently submit complaints, file responses, select panelists and distribute decisions resulting from domain name disputes.
Agenda:
Mini-exercises (before and after)
Presenter: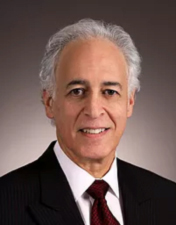 Leslie E. Maerov was admitted as a barrister and solicitor in British Columbia in 1975, and as a solicitor of England & Wales in 1991. He is a graduate of Osgoode Hall Law School at York University in Toronto and also obtained a Bachelor of Arts from the University of Alberta in Edmonton. He was in private practice in Vancouver from 1975 until 1997, initially as a litigator and then as a corporate and commercial lawyer, and became a Fellow of the Chartered Institute of Arbitrators in 2011.
Between 2001 and 2014, Mr. Maerov was Chief Executive Officer and President as well as a founder of a public-listed telecom company. Between 2014-2018 he was Chief Compliance Officer and General Counsel of the company. As CEO he leveraged his commercial law expertise and business mindset to develop and implement the company's strategic growth plans. He was responsible for financing the company's operations, mergers and acquisitions, all contractual negotiations and regulatory compliance. Since July 2018, he has resumed full time practice as a commercial arbitrator and solicitor.
In his private practice and as a telecom executive Mr. Maerov has developed substantial subject matter expertise in securities, derivatives, public company regulatory and governance issues and in shareholder disputes.
Mr. Maerov is a member of BCAMI (BC Arbitration and Mediation Institute), a panelist for the  ICDR (International Centre for Dispute Resolution), a member of the ICC (International Chamber of Commerce) Canada Arbitration Committee, a panelist for FINRA (U.S. Financial Industry Regulation Authority) and NFA (U.S. National Futures Association), a member of the board of directors and Interim Chair of the BCICAC (BC International Commercial Arbitration Centre). He has been a presenter at the BCAMI Symposium on changes to the domestic arbitration rules of BCICAC, ICDR and ADRIC (ADR Institute of Canada), and a panellist on arbitration ethics, and a presenter at the Canadian Institute Expert Witness forum on expert witnesses in arbitration proceedings.