Conflict Management Coaching unites the fields of professional coaching and conflict management
Also known as conflict coaching, it is a specialized niche in the field of coaching and conflict management. It is a process in which a trained coach assists people on a one-on-one basis to effectively manage their interpersonal disputes and enhance their conflict management skills. This technique may also be used to coach people to more confidently and effectively participate in mediation, negotiation and relational conflicts.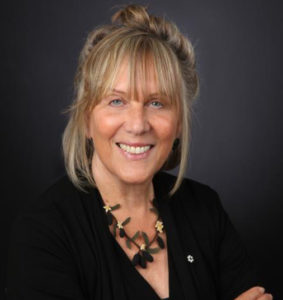 About Cinnie Noble
Cinnie Noble, C.M., B.S.W., LL.B., LL.M. (ADR) has studied and practised in the field of conflict management for over 20 years. She has undergraduate degrees in law and social work and a Master of Laws in Alternative Dispute Resolution from Osgoode Hall Law School. She is a certified coach (PCC) and mediator (C.Med), and an Advanced Practitioner with the Association for Conflict Resolution.
Cinnie is a pioneer of conflict management coaching (also known as conflict coaching) and she founded CINERGY® Coaching in 1999. She and her associates conduct Conflict Management Coaching Workshops to teach this model to mediators, coaches, lawyers, HR professionals, psychologists, social workers and others in various parts of the world, including Canada, the U.S., Turkey, France, Poland, Hong Kong, Ireland, Trinidad, the U.K., New Zealand and Australia.
Cinnie has published six books. Her most recent book Conflict Mastery: Questions to Guide You was published in November, 2014, and Conflict Management Coaching: The CINERGYTM Model waspublished in 2011. In 2011 she co-authored with Ed Modell and DianeBrennan a chapter entitled "Conflict Management" in Wildflower, L. andBrennan, D. (2011) The Handbook of Knowledge-Based Coaching (Jossey-Bass).
Cinnie was appointed a Member of the Order of Canada in 1990 for her pioneering work in the travel industry on behalf of people with disabilities. She received the Golden Jubilee Medal in 2002 and the Queen Elizabeth II Diamond Jubilee Medal in 2012. In 2017, she received the Award of Excellence in Alternative Dispute Resolution from the Ontario Bar Association.
Methods used in the Workshop
Through skills practices, simulations, demonstrations, self-reflection and discussion, participants develop and practice conflict management coaching techniques and skills.
Participants
The training will be of specific interest to coaches, workplace and other mediators, HR professionals, lawyers and others who work with people in conflict.
Accreditation
This workshop has been approved for 29 hours of Continuing Coaching Education Units (CCEUs) from the International Coach Federation (26 Core Competencies and 3 Resource Development). If you complete the preparatory reading & brief questionnaire, you will receive 2 extra Resource Development units for a total of 31 CCEUs. Mediator graduates of this workshop from Canada may apply the hours towards the educational component of the QMed and CMed designations (in accordance with the ADR Institute of Canada).
Investment
Advance Registration


On or before September 13


Early Bird Price

On or before October 12


Regular Price

after October 13


ADRBC Members
$2350
$3000
$3800
Non-Members
$2550
$3200
$3800